Lord, Not My Will; But Your Will Be Done (Testimony)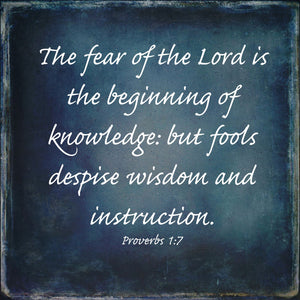 On July 16, 2022, my husband asked if I wanted to go on the Naval Air Force Base to purchase a few things. I really didn't want to go but I knew I needed to ask the Lord if this was His Will for me that day. I kept praying because I really did not want to go; especially since I've been in this place of seeking God, wanting to hear his voice, His desires for me at a deeper level, I knew I needed to make sure of my heart about this matter. In this time of learning to hear more of what God wanted me to do, I knew I had to make sure it was not an emotional feeling I was having concerning this. I had to pray a prayer from my heart concerning what was there and what the Holy Spirit wanted to show or tell me.
My prayer was Lord, you know I don't want to go but I will leave it in your hand. If you do not want me to go, I know you will bring about what needs to happen. If this is your will, then I surrender, I surrender to you because I also know that my desire is for you to bring us closer together. So, the next morning I awoke and began getting dressed, preparing myself to go. I did not have any lingering spirit of not wanting to go. I had given it to the Lord by doing my part, so God could have the liberty to do his part. I did not want to use any excuses as to why I couldn't go, because I had a few I could use that morning.
I wanted this to be clean and above board for God to do whatever he needed to do, if anything differently, without my flesh getting in the way. I got dressed, did my prayers and finished other things that were needed to be done before we left. 
I heard the garage door go up, so I knew my husband was taking care of a few things of his own. The only thing, I didn't know exactly what he was doing. I began to look at the time because I had been up, dressed and ready over an hour. I decided to go to the garage door to see what he was doing and ask what time he wanted to leave. When I opened the door, he was washing the dirt off his truck. I asked him if he was driving his truck. and he said yes. I wondered about that because we have gotten accustomed to wherever we go together, I would drive. You see, he drives an 18-Wheeler work truck, and he drives the same way in his truck, as if he's in the 18-wheeler. I feel little overwhelmed or shaky when he gets too close to vehicles in front of him, and then press on the brakes. Yes guys, He is comfortable with my driving. We Have done this for many years, and he is comfortable enough to go to sleep. There are instances where I would ask him to stay awake, to give directions for trucker routes.
 The Holy Spirit began to remind me how I used to react with him taking so long to go to a place after we had made plans because I know how precious time is, and how I would ready myself for a trip. I would always plan and if we say we're going around 9:00 o'clock, I would be ready to go at that time, but that is not my husband's makeup. He waits until the last minute, so I knew this would be a trying of my patience, love, endurance, turning loose of control, and all of that good stuff.  God has blessed me much in these areas (still have areas of need), and I didn't want to fall back into that trap, so I kept asking Holy Spirit to help me. As I was praying, I felt calm and I began to rebuke this spirit and say you are a liar from the pit of hell, I will not go backwards I'm going forward in Jesus name. It seemed like my husband was taking so long, but I kept saying I will wait because I've asked the Lord God into this situation. A peace like never before came over me. About 45 minutes later he came inside, took a shower and began to get dressed. Now with some men, I suppose, don't take as long as we women, to make sure everything is Ok in the house. The thought had come to me to ask about the opening hours for the commissary on the base, but I didn't because I did not want to throw a monkey wrench into anything.
It was a pleasant drive to the Base. We talked about many things because we had about 35 miles to go, and his driving was excellent. I did not have to push my foot on the floor at any time trying to stop the vehicle. As we approached the Base, I got my ID and as we came up to the security guards, I handed my ID to be scanned, and she gave it back to me. When he gave his, she had to keep scanning, it and with no positive results, she asked her co-partner to use his scanner. It was the same results; they couldn't find him in the system. They said, because of his ID being indefinite, every so often they like to send out a new one, and sometimes important information may not be properly filled out the security guard told us. It wouldn't have been any problem to get straight, If the Visitor Center had been opened. But because today was Sunday, the Visitor Operation Center was not open, so he would have to come back another time. I thought that was kind of strange, but I didn't say a word because I'm remembering I need to be quiet and wait on the Lord's moving. So, when the security guard showed him how to make a U-turn from the gate, I asked my husband what was said, because the radio was on and we were under this canopy, and the sound wasn't clear. My husband explained that he's going to have to come back because the Visitor Center was closed and there was nothing they could do. I didn't say a word but if this was a test for me, I was going to pass it and keep my mouth shut and wait for the results of God's move. If we wait on him, it's going to be exactly what God wants. When we do that, it could be a blessing for all involved.
As we were headed back home, he asked me if I wanted to eat something, and I told him no not really. I just didn't feel it. He then asked if I wanted to go to another store, and I said yes. I just smiled, and I said God, in my mind, you're so awesome. You worked things out in ways we don't think about, and you work it all for our good, so you will get the glory, and not our flesh. We went to the community club, and it was awesome shopping together, for we don't get many chances to shop to do that. The things we were going to get at the commissary, we got them there. I learned a big lesson today in many areas and the most important thing was when we declare that we're going to wait on God and obey, His WILL, will to be done. 
God wants to bring us to a place that we've been praying for, and we've been asking him to take us from where we are, to where he wants us to be. Today was an awesome, awesome and happy day that I needed in my spirit. I needed to feel the love of God from the prayers that I've been praying, but also to know that we are human and that we cannot come to God at any time, ordering him to give us what we have asked for; we Bow to His Will. Amen.
Thank You Lord, For Your Will Being Done Today, And My Desire Is To Ask For His Will - Every Day Of My life. Amen!
Note: Transparency - If You Have Read Other Personal Blogs On This Site, You Probably Have Notice The Beginning Focus Has Been On Me, (prideful) My Emotions, And What I Desired. God's Purpose For Me In These Personal Blogs, Is Not To Write About Other's Weaknesses Or Sins, But To Share What Brought Me To That Hard Place And The Path Required Of Me - To Bring About A Much Needed Change In My Life. I Can't Confess Other People Sins, Faults, Or Weaknesses, I Can Only Confess Mine To Receive Forgiveness, Grace, And Mercy; So That I May Come Back In Right Standing, With God.
If You Would Like To Make A Comment, Please Scroll Down To The Comment Section, And Press Post Comment. Thank You.
After Placing Your Comment, Click The Title Below To Read Another Great Testimony. Enjoy!
4 Responses
Leave a comment
Comments will be approved before showing up.