Almighty God, Stabilize Our Young People, And Their Future.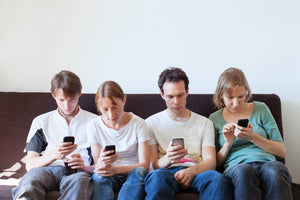 We Come humbly Into Your Presence, for the lives of our young people, who were your children from the beginning. Have Mercy.
We pray for the spirit of knowledge, and the fear of the Lord would come upon them in Jesus name.
Father, we know the fear of the Lord is the beginning of knowledge, and this is what's needed. Only by your Spirit Lord, a clear understanding of who you are, and what your desire is for their life, would shed some light to our young people as you draw them to you.
Because of all the deception they see and hear, we realize without your Holy Spirit residing on the inside of them, their eyes and heart will not emit your light of truth. Have Mercy.
Father, allow Your Spirit of Fear to fall upon every heart, and our young people will bow before you in submission, to your will and your way. Have Mercy.
Thank you, Father, for the interest you already have in children/young people for their deliverance, salvation, and healing. Let your love consumed them, in Jesus precious name. Amen.
If You Would Like To Make A Comment, Please Scroll Down To The Comment Section, And Make Your Comment. Thank You!
After Posting Comments - Check This Out ...
1 Response
Leave a comment
Comments will be approved before showing up.