Father, Forgive Us!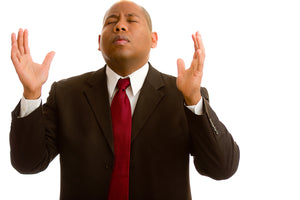 Warriors Of The Most High God Know...
HOW VITAL IT IS FOR US NOT TO SPEAK  AGAINST GOD, AND/OR WHATEVER VESSEL, OR MEANS HE CHOOSES TO USE IN OUR WALK IN HIM. OH, BUT WHEN SIN IS ACKNOWLEDGED AND REPENTANCE IS  MADE FROM THE HEART UNTO GOD - DELIVERANCE AND HEALING IS LIFE SAVING. 
NUMBERS 21:1 - 9, Demonstrates This Very Profoundly -
The Children Of Israel Spoke Against God And Moses Because Of The Challenges Of The Way God Chose For Them To Travel.

For The Reason Of Speaking Against God And God's Chosen Vessel, He Sent Fiery Serpents Among The People, And Many Died.

"The People Came To Moses, And Said, We Have Sinned, For We Have Spoken Against The Lord, And Against Thee; Pray Unto The Lord, To Take Away The Serpents From Us. And Moses Prayed For The People."

The Lord Told Moses To Make A Fiery Serpent And Set It On A Pole: And It Shall Come To Pass, That Every One That Is Bitten, When He Look Upon It, Shall Live.

Moses Made The Serpent Of Brass, Put It On A Pole, And If A Serpent Had Bitten Any Man, When He Looked At The Serpent Of Brass, He Lived. Only Those Who Believed God Through The Words Of His Vessel - Lived.

WARRIORS -
Let Us Hold Fast To The Most High God Words Of Life - "And As Moses Lifted Up The Serpent In The Wilderness, Even So Must The Son Of Man Be Lifted Up; That Whosoever Believeth In Him, Should Not Perish, But Have Eternal Life. For God Sent Not His Son Into The World To Condemn The World; But That The World Through Him Might Be Saved.(John 3:14 - 16 KJV). Amen, And Hallelujah To The Most High God!!!
LOOK UP AND LIVE!!!
If You Would Like To Make A Comment, Please Scroll Down To The Comment Section. Thank You.

Leave a comment
Comments will be approved before showing up.